Original article can be found HERE.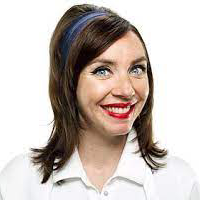 Eight months after it stopped renewing homeowners and rental property policies in Florida, Progressive Insurance announced it will now stop writing new dwelling-fire business in the distressed Florida market.
"To ensure a long-term future in Florida, Progressive Home is temporarily curtailing agent access to writing new business in our dwelling fire (DP3) program, starting Friday, July 8," reads a bulletin sent to insurance agents on Thursday. "We've made this difficult decision now so we can remain a stable and viable property market solution for years to come."
All outstanding quotes must be bound by 6 p.m. on July 7, the memo noted.
The withdrawal marks the 11th carrier to stop writing at least part of its book of business in Florida this year. Recently, Centauri Insurance and Bankers Insurance announced they were halting new homeowners business in the state, at least temporarily. The moves may be seen as further indications that Florida's property insurance market has continued to deteriorate.
"As you know, the Florida property insurance industry is facing extreme challenges," the Progressive bulletin reads. "The hurdles are on multiple fronts: the rising cost of reinsurance, ongoing weather-related events, and a difficult litigation climate. All Florida carriers are feeling the effects."
The memo did not say the number of potential DP-3 policies that Progressive is walking away from. The carrier has reported that it had almost 11,200 tenant policies in force in Florida at the end of 2021, according to a tabulation by the Florida Office of Insurance Regulation.
Other insurers have taken steps to reduce exposure and litigation costs, such as avoiding writing homes with older roofs and adopting arbitration requirements for claims disputes. This week, American Integrity Insurance told agents that binding arbitration is now available for DP-1 and DP-3 policies, effective June 24.