Original article can be found HERE.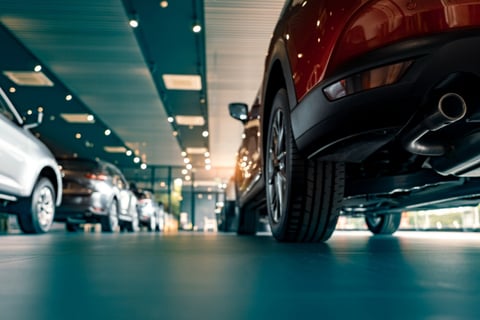 US auto insurance giants State Farm and Progressive have revealed that they are now refusing to provide coverage for Hyundai and Kia vehicles over major concerns that certain automobiles are easily targeted by car thieves.
Over the past year, thefts of vehicles produced by the two Korean automakers have seen a sharp increase. It was found that certain automobiles from the two brands that use physical ignition keys can be easily fired up and driven away while only using a USB cable. The theft is so easy to do, that there is even a YouTube channel hosting popular videos showing how the theft is done.
The auto theft cases surrounding Hyundai and Kia cars have become so severe, that even the National Insurance Crime Bureau recently turned to petitioning YouTube to take down video tutorials showing how easy it is to break into the cars.
With the theft cases still on the rise, both Progressive and State Farm have begun refusing insurance coverage for Hyundai and Kia cars – particularly in cities where the problem is at its worst, such as Columbus, OH and Denver, CO. Driving news website The Drive reported that several news outlets in those cities have independently confirmed that Kia and Hyundai owners have been denied coverage – even if their vehicles do not have physical ignition keys.
A spokesperson for Progressive confirmed in a statement to The Drive that it was no longer issuing new insurance policies to "some" Hyundai and Kia vehicles.
"Due to the theft risk that some Hyundai and Kia vehicles present, in many cases it makes these vehicles difficult to insure, so in certain areas of the country we have adjusted our acceptance criteria for new business (there is no change for existing customers) on some of these models," the representative said. "We'll continue to monitor how this issue plays out and are hopeful to be able to revisit our decision as the theft risk diminishes and community awareness improves."
The Drive also reached out to State Farm for a statement, and the insurer pointed the news website to crime and insurance rate resources – it has been assumed that the insurer wanted the driving portal to conclude that some Hyundai and Kia cars are uninsurable.
Both Hyundai and Kia were also reached out for comment, and the two sent similar statements saying that they "regretted" the decision made by the two insurers.
Are State Farm and Progressive justified in denying insurance coverage for Hyundai and Kia cars? Let us know your thoughts in the comment section below.