Original article can be found HERE.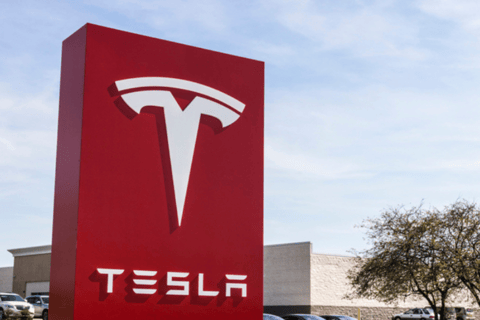 Auto insurers have been writing off crashed Tesla EVs and sending them to salvage auctions instead, deeming many too expensive to repair.
During Tesla's earnings call for the fourth quarter of 2022, its chief executive Elon Musk said that third-party insurance companies' premiums for Tesla's vehicles had become "unreasonably high" in some cases. The company's own insurance arm was putting pressure on those insurance carriers by now offering significantly lower rates to Tesla EV owners.
At the same time, Musk said Tesla was continuing to work on design and software changes to its electric vehicles that would lower repair costs and insurance premiums in general, Reuters first reported.
"We want to minimize the cost of repairing a Tesla if it's in a collision," he said.
Despite the tag price on their repair, Tesla's electric vehicles have enjoyed consistently high demand, which Musk described as well ahead of Tesla's ability to produce them.
But new data analysis from Reuters shows another side of the story, where crashed, low-mileage Teslas such as Tesla Model Ys frequently show up at salvage auction houses.
Data showed that insurers had totaled more than 120 Model Ys after they met collisions – meaning the insurers decided it would be cheaper to scrap the Tesla EV altogether and reimburse the owner rather than pay for its repair. These insurers then listed them at auction from December 2022 to early January this year.
Copart and IAA, two of the country's largest salvage auction houses, scanned the odometers of salvaged and sold Tesla EVs and found that a 'vast majority' of them had done less than 10,000 miles before the collision and totaling, Reuters reported.
The retail prices of Tesla's electric vehicles ranges from about $60,000 to more than $80,000. An Austin-built 2022 Model Y long range EV involved in a front collision and listed by IAA earlier this year had a retail price of $61,388 and an estimated repair cost of $50,388.
A second Austin-built Model Y, this time involved in a side collision and listed by IAA, had a retail price of $72,667 and estimated repair cost of $43,814.
Copart and IAA auction listings only note the location of collision on the body of the vehicle – whether at the front, rear, or side of the vehicle – typically accompanied by a post-crash photo of the vehicle. While the listings do not generally disclose other details on the damage suffered by the vehicle, Copart sometimes include the names of the companies that bought back the crashed vehicles and listed them for auction. Companies that totaled and listed Tesla EVs included insurers State Farm, Geico, Progressive, and Farmers, Reuters reported.
Of the 15 Tesla Model Y long range vehicles built in the company's Austin, Texas plant from June through November 2022 before being totaled in crashes and auctioned off, all but one had fewer than 10,000 miles on the odometer, Reuters said.
Tesla debuted its own insurance arm, Tesla Insurance, last 2019 with the promise of insurance rates almost a third (30%) lower than competitors. Chief financial officer Zachar Kirkhorn said Tesla Insurance was generating $300 million worth of premiums annually, growing faster than Tesla's own vehicle business.