Original article can be found HERE.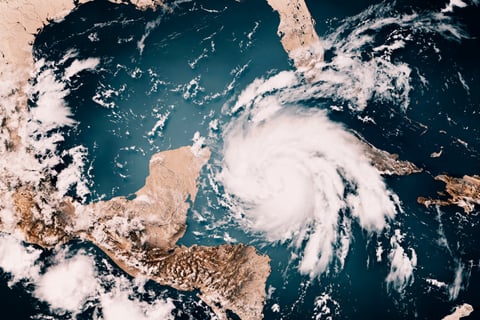 Hurricane Ian is likely to drive up the cost of critical materials across the south-eastern US, with inflation already affecting prices.
The hurricane, which tracked through Florida at the end of September before going on to make its second US landfall in South Carolina, is likely to drive insured losses of tens of billions of dollars, according to early estimates.
As the rebuild commences, supply chain pressures are likely to affect the "usual suspects", according to Kenneth Tolson, Crawford global president, network solutions.
This is likely to include sheathing and tarping, materials that "should not have been hoarded but should have been stockpiled" ahead of the hurricane, Tolson said.
Plywood, roofing materials, and boarding up materials could also end up in short supply.
"The big network contractors will bring this in from all regions in the south-eastern US, but it will have a ripple effect," Tolson said.
With pools a common staple of many Floridians' homes, materials related to these – such as screens and lanais – are also likely to be in strong demand.
"Usually, they're the first thing that is blown away, so we'll see a huge demand for that market and the recycling around that; those are all aluminium based, so there'll be a huge amount of demand out there," Tolson said.
Appliances such as fridges and dishwashers have seen a long lead time and there may be shortages of certain brands, according to Robert Handfield, executive director of the Supply Chain Resource Cooperative and Bank of America University distinguished professor of supply chain management in NC State's Poole College of Management.
Plastics and resins could also potentially end up in short supply, as well as copper wire, which Handfield said is currently "in a shortage situation".
Availability of lumber, though, has improved following pandemic-exacerbated tightening.
Labor shortages are likely to be "one of the biggest problems" as those affected start to rebuild, Handfield said, with electricians, plumbers, and construction workers among those most sought after.
"The labor supply issue is a function of increased retirements, more people wanting to work online, and a general shift in the population curve," explained Handfield. "Other shortages are due to logistics problems, shortages of materials, shortages of labor at manufacturing sites, and ongoing problems."
Not all shortages are expected to endure past a few months.
"Worst case scenario – some of these problems, for example labor, are a long-term problem – and may take a year or more to resolve," Handfield said. "Other shortages like resin pipe and copper may get better in six months or so."
Inflation is likely to pose a continued problem, with Handfield predicting ongoing price increases of 6% to 15% on some materials.
As for where the rest of the US could see an impact in terms of supply chain squeezes from goods that typically flow from Florida, Handfield said that citrus fruit and vegetables could see a pinch.
Handfield also mooted that some tech sector businesses will have been affected, while housing shortages will be felt within the state as the rebuild commences.
"This will impact retirement communities and will likely cause a housing shortage for many residents," Handfield said. "It will, of course, also damage the tourism industry in Florida, which will be in free fall."
Ian's death toll sat at 105 as of Thursday, according to figures from the Florida Medical Examiners Commission, with almost half of the fatalities in hard hit Lee County.
In addition to its 150mph winds, slow moving Ian brought storm surge and what the National Weather Service has called "major to record breaking" river flooding in south-west Florida.
The insurance industry is expected to absorb losses of between $53 billion and $74 billion, according to early RMS estimates. The National Flood Program could see an additional $10 billion in losses, the organization forecast.
Many Floridians do not have flood cover in place.
Approximately 18% of Florida homeowners have flood insurance, according to the Insurance Information Institute (Triple-I), and this is a combination of private market and National Flood Insurance Program policies. This is, though, compared to just 4% of homeowners nationally.
Take-up rates are "well above" 50% in the hardest hit coastal counties.
Many homeowners who suffered flood losses in the metro Orlando area are unlikely to have coverage, with penetration of around 5% to 8% in central counties.
In cases where there have been flood and wind losses, this will be a "determination a claims adjuster makes on each individual storm loss," according to Triple-I corporate communications director Mark Friedlander.
"Considering the litigious environment we face in Florida, it would not be surprising to see a large volume of lawsuits filed in relation to Hurricane Ian damage claims," Friedlander said.