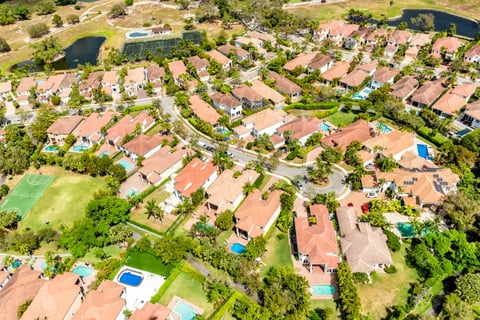 Original article can be found HERE.
Progressive Insurance has announced that it is dropping some 56,000 homeowners' insurance policies in Florida, in response to the surge in litigated claims and costs in the state.
Specifically, the insurer is not renewing coverage for homes with roofs older than 15 years. The decision comes after Progressive changed its guidelines last year – from requiring composition shingle roofs to be 15 years or newer for coverage, to requiring all roofs to be 15 years or newer.
A spokesperson for the insurer told Tampa Bay Times that it chose not to renew the 56,000 policies because they "do not comply with our underwriting guidelines, and losses that are having a disproportionate impact on our loss ratios."
"While we know this is not welcome news for those that are affected, we are committed to doing business in the state and are taking this unavoidable action now to ensure we can continue to offer home policies in Florida," continued Progressive Insurance public relations representative Jeff Sibel.
Progressive's policy cutting comes after the company posted a 44% year-over-year net income slump for December 2021.
Progressive dropping these policies is only the latest in a line of issues plaguing Florida's troubled property insurance market, which has seen several other companies have chosen to either raise their rates to exorbitant levels, stop renewing, limiting the types of homes they can cover, or outright pulling out from the state's market. These decisions are the industry's response to the rampant fraudulent roofing claims made in Florida.
Both the industry and legislators have pointed to the business practice called "assignment of benefits" as one of the primary drivers of fraudulent roof claims in Florida. Through the practice, roofers can ask homeowners to seek full roof replacement from their insurers – if their insurers refuse, then the roofing contractors can litigate the claim for them. While not illegal, the practice has been purportedly abused by both unscrupulous contractors and lawyers to bilk insurers.
Tampa Bay Times reported that the Florida Senate has considered legislation that would eliminate the incentive to do full roof replacements.